Open Mic Night by
Call for papers is now open!
At Open Mic Night the format is ~10 minutes talks on any relevant topic. You can do slides, live code or just talk!
Send the following with your request before 18 May:
Your name
Title and short abstract for your talk
Twitter handler, homepage URL or something similar
Send everything to openmic@webrebels.org and you'll be in the running for a spot at Open Mic 2014!!
Read more about why we host Open Mic Night for more detailed information.
FAQ
Do I need a ticket to submit a talk?
No. Open Mic is an open community event which is open for everyone to attend and submit talks.
What equipment is at the Open Mic venue?
There will be a projector, microphone and Wi-Fi available. If you don't have a device to do a presentation, let us know and we'll sort it out.
About Open Mic Night
The Open Mic Night takes place at V Bar & Restaurant which is just next door to the conference venue. At the Open Mic Night you will be able to get on the stage and do a lightning talk on any topic you want.
At Open Mic Night, you get to hang out and listen to some brilliant talks by some of the amazing new talent. One of them is coming back as a speaker at this year's conference. This is exactly why we hosted the Open Mic Night: to help promote new talent!
Here's How Open Mic Night Works
Open Mic Night is a small pre-party
Batches of 10 minute lightning talks
Hang out with speakers, attendants and other members of our community
This is your chance to shine - why we have Open Mic!
There is always a first time for everything. There is a first time for when you laid your hand on a keyboard, there is a first time for when you wrote "hello world," and there is a first time for when you released some code you wrote.
We have picked some awesome rock stars to speak at Web Rebels. They are experienced in the art of public speaking. But: there was also a first time for them when they first spoke in public.
When you see them up there on the stage they might look like gurus, but they are no different from everyone else. They sure are good in what they do, but they are only different in the fact that they have taken the step to speaking in public.
Through organizing meetups on a regular basis and keeping our eyes open for what's going on around us, we see so much cool stuff being done by not yet rock stars. You attendees know so much and create so much amazing stuff that we are regularly blown away. We think you should be given the chance to show off. But, yes, we know, that first step can be hard to take.
So, we would like to create an environment where those who would love to try or take the first step towards public speaking can get a chance to do so during Web Rebels.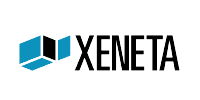 Proud sponsors of Open Mic Night!